Cushing's Disease in Dogs
Free Car Insurance Comparison
Compare Quotes From Top Companies and Save
Secured with SHA-256 Encryption
UPDATED: Nov 17, 2020
Pet Insurance U receives compensation from the third parties included on this site. This includes payment for clicks from our site to insurance providers' sites and quote requests generated. Our rankings and reviews are not affected by payments from the insurance companies. The compensation we receive allows the site to be free and regularly updated. Our goal is to review every pet insurance provider, but not all companies are listed on the site.
And many of the companies we review do not pay us anything. We simply rate, compare and review their plan because we feel it will be valuable to you. Our reviews are guaranteed to be unbiased, professional and advertising compensation does not influence rankings.
Cushing's disease in dogs is a condition when a dog has unusually high levels of cortisol or similar hormones in his system.
Cortisol is a hormone that helps dogs deal with stress and aids in controlling their immune system. However, too much cortisol in a dog can cause a lot of damage.
Cushing's disease, also called hyperadrenocorticism, is one of the most common endocrine disorders that affect dogs, mainly middle-aged or older dogs.
The higher levels of the glucocorticoid hormones can result in gastrointestinal issues, hypertension, discomfort, and if left untreated, even death.
Symptoms of Cushing's Disease in Dogs
Some of the symptoms that can occur when a dog has Cushing's disease are the following:
Need Pet Insurance?
FACT: Pet insurance pays up to 90% of vet bills when your pet is sick or injured!
Increased hunger, thirst, and urination
Excessive panting
Obesity, especially in the abdominal area
Fatty areas around neck and shoulders
Loss of hair
Insomnia
Lack of energy and muscle weakness
Lack of heat cycle in females, shrinking testicles in males
Blackheads on the skin
Darkened skin
Thinning or weak skin due to weight gain
Bruising
Hard, white scaly patches on elbows and skin
Enter your ZIP code below to view companies that have cheap pet insurance rates.
Secured with SHA-256 Encryption
Causes of Cushing's Disease
There are a few causes that can contribute to a dog developing Cushing's disease:
Pituitary Gland dependent
This is the most common cause of Cushing's disease and occurs when there is a tiny tumor located on the pituitary.
Most of the time, these tumors are benign.
Adrenal Gland dependent
This is when Cushing's disease occurs from a tumor in one adrenal gland and affects 15% to 20% of diagnosed dogs.
This type of cancer in dogs has a fifty percent chance of being malignant.
Iatrogenic Cushing's disease
When a dog has taken steroids for too long, this form of Cushing's can occur as an adverse reaction to the steroids.
Related: 10 Things You Must Know Before You Buy Pet Insurance
Diagnosis
Cushing's disease can be challenging to diagnose accurately, but there are a few tests that your vet will probably perform.
A blood test and urinalysis
Your veterinarian will test your dog's blood and take a urine sample.  If these tests show diluted urine or a problem with your dog's alkaline level, your dog could have Cushing's disease.
If the sample is positive for Cushing's, there are two follow up hormone screenings that will be conducted:
ACTH stimulation test
This test will show how the adrenal glands will work with a hormone, ACTH that is supposed to prompt the production of cortisol.  Blood samples will follow this test to see the effects.
Low dose dexamethasone suppression (or LDDS) test
This test determines how your dog's body produces a version of cortisol that is called dexamethasone (man-made cortisol).  Again, blood samples will be taken before and after your dog receives a shot of dexamethasone to see the outcome.
Ultrasound
If your pup seems that he has developed Cushing's, your veterinarian might also take an ultrasound of your dog's belly. This test will help your vet to see if there's a tumor on the adrenal glands.
Real Cost Savings from PetFirst Clients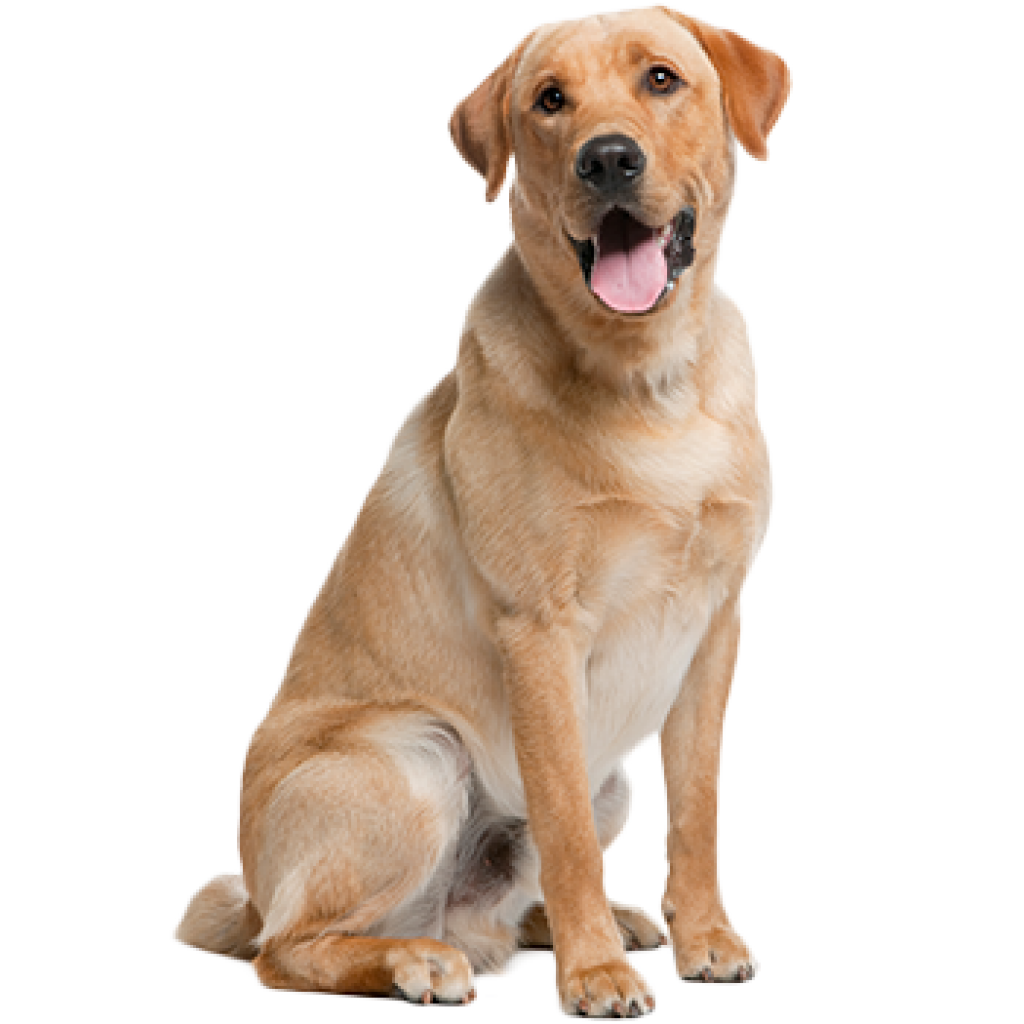 Luna
PetFirst saved his parents
$6,712
A happy energetic Luna one morning couldn't hold her food down. After months of multiple costly vet visits to specialists and an endoscopy, the problem was discovered and fixed. Luna put 22 pounds back on in no time and her parents were grateful for having PetFirst by their side to pay the bills.
Treatment Options with Cushing's Disease
The treatment of Cushing's depends on how the disease was developed.
Dogs that have Cushing's disease due to an overuse of corticosteroid medication will be slowly weaned off these medications under a veterinarian's guidance.
If a dog has mild symptoms of Cushing's disease, then the dog would be monitored to make sure that the symptoms do not worsen.
Some examples of the disease become more serious are kidney damage, urinary accidents, excessive panting, urinating more often, and reoccurring infections.
If Cushing's syndrome is a result of a tumor on your pet's adrenal glands, the vet will usually surgically remove it which should help cure your dog of Cushing's. However, if the Cushing's has spread, surgery is not an option.
Once Cushing's has been diagnosed, and none of the other treatment options is suitable, your vet will usually prescribe a medication called trilostane. While trilostane can help cure Cushing's when it is pituitary related, the drug is known to have some severe side effects so your dog will need to be monitored.
Enter your ZIP code below to view companies that have cheap pet insurance rates.
Secured with SHA-256 Encryption
Can Pet Insurance Help With Cushing's Disease?
If you have pet insurance before a diagnosis of Cushing's disease, you will be very relieved to have pet insurance.
If your dog develops Cushing's disease, and you are not enrolled in pet insurance, the condition will be considered pre-existing, and it will not be covered.
Pet insurance can help offset the cost of treatment, which can range anywhere from $500 to $1,900 depending on the severity of the condition.
Pet insurance plans like Healthy Paws will pay up to 90% of the treatment, and with their unlimited benefits included in all plans, you can be sure your dog will be treated for the duration of his or her life.
Prevention
There is no way to prevent Cushing's disease.
The best thing you can do for your dog for this or any other disease or condition is to bring your dog to the vet if you notice your dog acting strangely or his or her urination patterns have changed abruptly.
Living and Management
If your veterinarian decides to give you dog trilostane for Cushing's, your dog will be on the treatment for the duration of his or her life.
You will need to be mindful of any side effects that might occur and keep up with your vet visits.
Some of the adverse side effects that can occur are lack of appetite, vomiting, diarrhea, and sometimes walking can be difficult.
However, if you keep up with the vet visits and follow your vet's advice, your dog can still live a happy and long life.
If you are interested in learning about some other dog health issues that can occur with your dog, our dog health glossary is an excellent place to start!
Other articles you may find helpful: 
Is Exotic Pet Insurance Necessary? 
The Best Pet Insurance By State 
Fun Facts, Dog FAQ, And Unsolicited Dog Advice
5 Training Commands to Save Your Dog's Life
The Ultimate Guide to Safe Foods for Dogs
We get it, your dog is like your child and when your puppy or dog has health problems it is scary. Luckily there is pet insurance companies that will help you pay for any veterinarian care they made need. Checkout the best puppy and dog pet insurance companies and learn about common puppy health issues and ailments in older pets. 
Common Health Problems:
Chronic Active Hepatitis in Dogs
Cruciate Ligament Tear in Dogs
Degenerative Myelopathy | Spinal Cord Disease In Dogs
Dementia in Dogs | Canine Cognitive Dysfunction
Dog Comedones (Schnauzer Bumps)
Dog Diarrhea: What Can You Do To Help?
Gallbladder Obstruction in Dogs
Heart Murmurs In Dogs | How To Identify Them
Intervertebral Disc Disease In Dogs
Nasal Solar Dermatitis In Dogs
Progressive Retinal Atrophy In Dogs
The Dog Flu – Symptoms & Treatment for Canine Influenza
Enter your ZIP code below to view companies that have cheap pet insurance rates.
Secured with SHA-256 Encryption
We are a free online resource for anyone interested in learning more about pet insurance. Our goal is to be an objective, third-party resource for everything pet insurance related. We update our site regularly, and all content is reviewed by pet insurance experts.