Pet Insurance with Pre-Existing Conditions
Free Car Insurance Comparison
Compare Quotes From Top Companies and Save
Secured with SHA-256 Encryption
UPDATED: Sep 23, 2021
Pet Insurance U receives compensation from the third parties included on this site. This includes payment for clicks from our site to insurance providers' sites and quote requests generated. Our rankings and reviews are not affected by payments from the insurance companies. The compensation we receive allows the site to be free and regularly updated. Our goal is to review every pet insurance provider, but not all companies are listed on the site.
And many of the companies we review do not pay us anything. We simply rate, compare and review their plan because we feel it will be valuable to you. Our reviews are guaranteed to be unbiased, professional and advertising compensation does not influence rankings.
When you first enroll in a pet insurance policy, you will have to disclose any illness or condition that your pet might have whether it is something as simple as chronic allergies or something more serious like cancer or diabetes.
Pre Existing Conditions & Pet Insurance
All pet insurance companies will not cover your cat or dog for any pre-existing condition that your pet has developed when you sign up.
In fact, there is a waiting period before you are accepted into a pet insurance plan that is specifically for that reason; to make sure your pet does not have any condition that you haven't yet disclosed.
How each pet insurance company defines a pre-existing condition varies from one to another.
One policy might define any illnesses that occurred 18 months before enrollment as pre-existing.
Another provider might define pre-existing conditions as injuries, illnesses, and irregularities noted by the vet before the waiting period expires.
Need Pet Insurance?
FACT: Pet insurance pays up to 90% of vet bills when your pet is sick or injured!
Enter your ZIP code below to view companies that have cheap pet insurance rates.
Secured with SHA-256 Encryption
Conditions Or Illness That Are Considered Pre-Existing
If your dog or cat has a long-term illness such as:
Cancer
Diabetes
Hypothyroidism
Heart Disease
Arthritis
Kidney Diseases
Lipomas or skin lumps
Any other disease that needs consistent treatment
Any of these diseases that affect your dog or cat could be considered pre-existing. While some of these conditions could exclude your pet from getting approved for pet insurance, there are several companies that offer coverage with pre-existing conditions.
Respiratory infections
Any breathing condition or respiratory condition such as canine distemper, kennel cough, or any similar respiratory infection that affects the lungs or surrounding areas.
Hereditary Conditions
Some breeds like the boxer are prone to brachycephalic disease which affects their breathing and is and is an example of a pre-existing condition that is breed-specific.
There are many hereditary conditions that affect cats and dogs and could be classified as pre-existing if they appear when signing up for pet insurance.
Related: 10 Things You Must Know Before You Buy Pet Insurance
Orthopedic Conditions
Hip Dysplasia, as well as any orthopedic condition such as patellar luxation or a cruciate ligament injury in dogs, is considered pre-existing.
In fact, with some providers, if your dog has hip dysplasia which is considered a bilateral condition, the other hip will generally not be covered.
Real Cost Savings from PetFirst Clients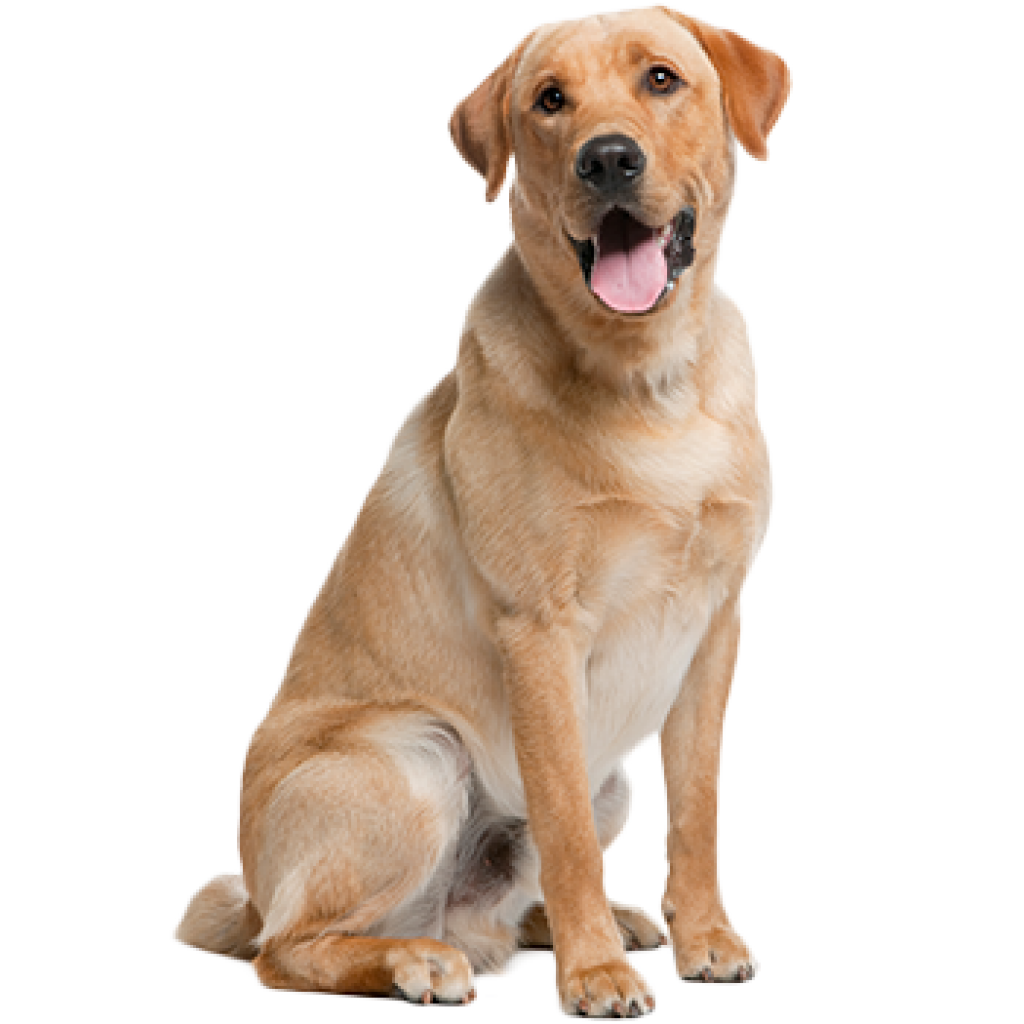 Luna
PetFirst saved his parents
$6,712
A happy energetic Luna one morning couldn't hold her food down. After months of multiple costly vet visits to specialists and an endoscopy, the problem was discovered and fixed. Luna put 22 pounds back on in no time and her parents were grateful for having PetFirst by their side to pay the bills.
Urinary Tract Infections
Urinary tract infections or any disease that affects the surrounding areas which include the kidneys, ureters, bladder, and urethra are considered pre-existing.
Urinary tract infections can also lead to Cushing's disease in dogs and FIV in cats, as well as many other long-term diseases.
Vomiting and Diarrhea
Vomiting and diarrhea tend to be short term illnesses in your dogs or cats and clear up on their own.
However, if they are long term, this can be indicative of an illness that needs consistent medication and/or treatment.
Pre-existing Curable Conditions
These are generally defined as an existing condition that can be completely cured or reserved.
If your dog or cat is symptom-free for the specific condition, they can receive coverage for that condition.
The time frame is usually 12 months.
Vomiting, diarrhea and some urinary infections can be curable and then eventually covered.
Healthy Paws and Figo both allow most curable conditions to be covered.
Pre-existing Conditions with No Cure
The health conditions that disqualify pets from an insurance policy are usually those that have no cure. The most common ones include:
Cancer
Orthopedic conditions
Allergies
Heart disease
Diabetes
Skin lumps
Hypothyroidism or hyperthyroidism
Arthritis
Urinary blockages
Even some orthopedic condition including but not limited to luxating patellas, hip dysplasia, elbow dysplasia, and orthopedic illness or injury on the opposite side of a prior injury might not be covered for your dog or cat.
Enter your ZIP code below to view companies that have cheap pet insurance rates.
Secured with SHA-256 Encryption
Why Pet Insurance Companies Don't Cover Pre-existing Conditions
Since insurance is designed to cover emergencies and the unexpected, most companies won't cover anything that's already affecting your pet. Even if your dog ruptured a cruciate ligament on one side of his body, it could be considered a bilateral condition if it develops on the other side.
Therefore, it won't be covered.
Additionally, plans with a 12-month coverage will reset pre-existing conditions upon policy renewal, in order to exclude any ongoing, recurring or chronic illness (but new ailments will be covered).
Insurance policies are mostly for the "what if" and not "what exists" similar to a home or car insurance.
Exceptions To Pre-Existing Conditions
Pet insurance providers can adjust their policies as necessary to fit your needs.
It's possible to get your pet's pre-existing health issues included in their policy, but it is up to the pet insurance company.
The best way to do this would be to call the pet insurance provider directly to negotiate.
Now you can see the importance of getting your pet insured before any pre-existing condition occurs and while they are young.
Always take a good look at your policy and understand it thoroughly to see what is and is not covered.
Our primer on how pet insurance works can also give you an overall picture of what to look out for.
Most pet insurance companies require you to see the vet at least a few months within signing up.
It's always a good idea to do so prior, so your vet can assess if there are any conditions or illnesses for you to be aware of or consider when signing up which might be deemed pre-existing.
Take a look at our company comparison chart where you can compare other important limits and exclusions between top pet insurance companies.
Top Providers that Might Cover Some Pre-existing Conditions
Healthy Paws Pet Insurance
Healthy Paws offers policies with no restrictions for hereditary or congenital conditions, including cancer. They also cover emergency care, hospital stays, and surgeries. And their waiting period for injury and illness coverage is only 15 days.
Embrace Pet Insurance
Embrace clearly states that it does not cover pre-existing conditions, although there are some pre-existing conditions it can cover at its discretion. Embrace is one of the few companies that distinguish between curable and incurable pre-existing conditions.
Incurable pre-existing conditions typically require lifelong care. Curable pre-existing conditions are those that can be completely resolved. Curable pre-existing conditions could be covered moving forward if the pet goes 12 months symptom-free.
Petfirst Pet Insurance
Petfirst offers accident and illness coverage that is pretty much industry standard for the price. However, what sets them apart is they have no waiting periods for hip dysplasia, patella luxations or orthopedic conditions which is great for pets that are a little older.
Enter your ZIP code below to view companies that have cheap pet insurance rates.
Secured with SHA-256 Encryption
Lastly, Pre-Existing Conditions and Pet Insurance
The best way of knowing how a company deals with pre-existing conditions is to go through its policy carefully with the help of a member of their team before enrolling. Most insurance companies do not cover pre-existing conditions and those that do, will only do so under their most expensive covers.
As always, the best time to insure your pet is when they are younger before any pre-existing condition has started! If you need to learn more about pet insurance, take a look at our guide that gives you a thorough explanation.
Other articles you may find helpful:
Is Exotic Pet Insurance Necessary?
The Best Pet Insurance By State
Fun Facts, Dog FAQ, And Unsolicited Dog Advice
5 Training Commands to Save Your Dog's Life
The Ultimate Guide to Safe Foods for Dogs
Pet insurance is similar to other insurances but does have some major differences as compared to your health insurance. Below you will find a definitive list of frequently asked pet insurance questions to help in your decision.
Types of Pet Insurance Coverage
Comprehensive Pet Insurance Explained
Insurance vs. Wellness Pet Insurance Plans
Is Pet Dental Insurance Worth the Extra Cost
Best Pet Insurance Plans with Shortest Waiting Periods
Pet Insurance Coverage Exclusions and Limits
Pet Insurance Benefit Limits Explained
How to Make a Claim on your Pet Insurance
Is my Pet too Old for Pet Insurance Coverage
Top Reasons to Purchase Pet Insurance
How much does Pet Insurance Cost
Pet Insurance for Multiple Pets
Pet Insurance that Covers Spaying and Neutering
Does Pet Insurance Cover Shots
Pet Insurance with Pre-Existing Conditions
Real Cost Savings from PetFirst Clients
Gidget
PetFirst saved his parents
$2,194
Artemis was a beautiful and friendly cat to all who were willing to pet him. Unfortunately, he developed feline diabetes which required regular vet visits and medications that his Mother could not otherwise afford on her fixed income. Having PetFirst insurance, she called and discussed the problem with a friendly PetFirst agent. To her surprise, she found out that Artemis' ongoing required vet visits and medication would be covered by his PetFirst insurance. Artemis was able to live out the rest of his life with proper medical care and medicines thanks to PetFirst insurance.
Enter your ZIP code below to view companies that have cheap pet insurance rates.
Secured with SHA-256 Encryption
We are a free online resource for anyone interested in learning more about pet insurance. Our goal is to be an objective, third-party resource for everything pet insurance related. We update our site regularly, and all content is reviewed by pet insurance experts.