Embrace Pet Insurance Review
Free Car Insurance Comparison
Compare Quotes From Top Companies and Save
Secured with SHA-256 Encryption
UPDATED: Jul 5, 2022
Pet Insurance U receives compensation from the third parties included on this site. This includes payment for clicks from our site to insurance providers' sites and quote requests generated. Our rankings and reviews are not affected by payments from the insurance companies. The compensation we receive allows the site to be free and regularly updated. Our goal is to review every pet insurance provider, but not all companies are listed on the site.
And many of the companies we review do not pay us anything. We simply rate, compare and review their plan because we feel it will be valuable to you. Our reviews are guaranteed to be unbiased, professional and advertising compensation does not influence rankings.
Embrace Pet Insurance
How Has Covid-19 Affected Embrace Pet Insurance?
Embrace has continued to operate as usual throughout the Covid-19 pandemic. Though employees have been working remotely as of 3/16/20, there have been no changes to standard service or business hours. 
The introduction of the MyEmbrace online portal provides a no-contact way for clients to edit their policy, submit claims, check claim status, and change payment details. It offers a more quick and convenient alternative to the USPS, which has been experiencing slow delivery times during the pandemic.
Clients can also reach Embrace safely by phone. The 24/7 PawSupport Pet Health Line provides real-time, no-contact health and wellness support for pets, including standard care and medical emergencies.
Enter your ZIP code below to view companies that have cheap pet insurance rates.
Secured with SHA-256 Encryption
New Products of Changes
Embrace Pet Insurance expects to see even more growth in the coming year following the appointment of Kelly Coffey as the new Director of Business Development. The company continues to add coverage options for pet owners to remain competitive in the booming pet insurance industry.
Embrace Pet Insurance on the News
As the U.S. inches towards creating a legal standard for pet insurance, Embrace is poised to become a significant player in the marketplace alongside other big names such as Pethealth Inc. Nationwide Mutual Insurance Company, PetFirst Healthcare LLC, and more.
2021 Latest Embrace Pet Insurance Reviews
For the most part, customers in 2021 are happy with their coverage through Embrace pet insurance. According to reviewer Ada of Sylmar from California, the claims process was accessible, and representatives were understanding, knowledgeable, and helpful. As LAUREN of Overland Park, Kansas, notes, she was able to reach a human representative without trouble most of the time. 
Another Google reviewer, Dana Smith, says that the renewal process is just as straightforward, even after filing a claim. Long-term customer Richard Partridge states that Embrace offers superior customer service when compared to other top pet insurers. 
There have been some complaints of Embrace not honoring claims, mainly due to pre-existing conditions. According to complaints to the Better Business Bureau, there have been multiple instances where the company has unfairly denied claims, citing pre-existing conditions. Many pet owners who have needed emergency treatment have had trouble getting the coverage that they need.
Some clients have complained about claims processing through Embrace. According to Debra S. from Yelp, it took months to process a simple claim due to a lack of communication between her vet's office and Embrace Pet Insurance. Another reviewer, Connie L., notes that Embrace ignored her insurance claim and subsequent contact attempts.
Embrace keeps pet insurance refreshingly simple with one core plan that you personalize to meet your budget.
Their customizable plan protects your pet in the case of accidents, injuries, illnesses, and hereditary or congenital conditions. Alternative therapies, emergencies, nursing care, surgeries, rehabilitation, and diagnostic testing are also included in the core plan.
Embrace Pet Insurance ranks in our top 3 for generous coverage payouts, extensive genetic and congenital health coverage, and the best wellness program. For more details about Embrace, continue reading our complete review below.
Table of Contents:
Healthy Paws vs Embrace Pet Insurance Costs
Need Pet Insurance?
FACT: Pet insurance pays up to 90% of vet bills when your pet is sick or injured!
Enter your ZIP code below to view companies that have cheap pet insurance rates.
Secured with SHA-256 Encryption
Embrace Pet Insurance
Embrace's standard plan covers most of the usual accidents and illness health conditions as other pet insurance companies.  What isn't typical of most is their inclusion of prosthetics, alternative therapies and even prescription medication.
You can budget and personalize your plan according to you and your pet's needs.
Boost your plan with optional wellness coverage that takes care of routine care and procedures for your pet.
The Wellness Rewards option also works gives you a choice of $250 to $650 to use to cover the following:
Nutritional supplements
Neutering/Spaying
Prescription medications
However, this is an add-on to an existing policy, and you can't purchase wellness coverage without an accident and illness policy.
Embrace has 3 different wellness coverage a year from $250 to $650 to use towards the different procedures.
What also makes Embrace unique is holistic and alternative vets are among the choices of veterinarians in all standard policies. This also gives you the choice of bringing your pet to a chiropractor.
Embrace Pet Insurance
Embrace offers one simple plan that you can personalize to fit your pet's needs and your budget.
Hereditary & Congenital Conditions
Hereditary and congenital conditions are generally usually from a birth defect that is transmitted by the dog or cats parents.  These gene defects run in families and some cat and dog breeds have many more of them than others, which is why it is called breed-specific condition.
These conditions can take years to develop and when they do show signs, as your pets' age, it can be very expensive to treat them. An Embrace plan will pay your veterinary bills if your pet develops one as long as they are not what is called pre-existing.
Treatment for many these conditions requires corrective surgery, and some are chronic conditions that require ongoing care.
Some of the more common conditions are the following:  elbow and hip dysplasia issues, cancer, patella issues and even intervertebral disc disease.
All Embrace Pet Insurance illness and accident policies fully cover hereditary conditions with no per-incident or per-condition limits. You do not pay extra for this coverage.
Related: 10 Things You Must Know Before You Buy Pet Insurance
Chronic Conditions
Embrace offers coverage for chronic conditions, like ear infections, allergies, renal failure, and cancer.
When your pet visits the vet for an accident or illness, Embrace will pay for diagnostic treatment, testing, and prescription medications. If your pet requires surgery, they cover surgery and hospitalization.
Embrace also covers hospital and specialty care, x-rays, and even behavioral therapy.
Additionally, if your pet needs specialist care for an illness like cancer, Embrace will cover that as well.
Alternative Care Treatments
Embrace, like Healthy Paws, is one of the few providers to cover alternative treatments in their most basic plan.
Alternative treatments that are included in their plans:
Acupuncture
Chiropractor Visits
Physical Therapists
Hydrotherapy
Laser Therapy
Real Cost Savings from PetFirst Clients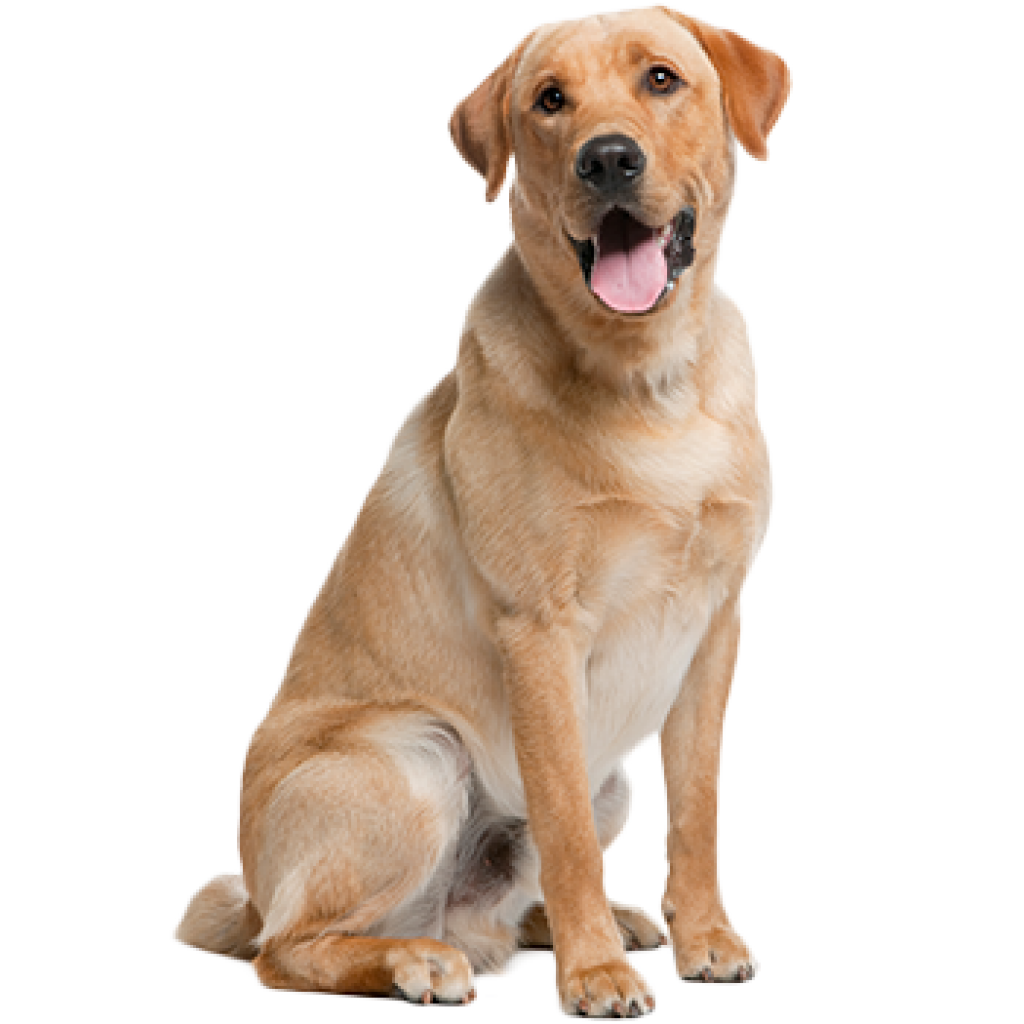 Luna
PetFirst saved his parents
$6,712
A happy energetic Luna one morning couldn't hold her food down. After months of multiple costly vet visits to specialists and an endoscopy, the problem was discovered and fixed. Luna put 22 pounds back on in no time and her parents were grateful for having PetFirst by their side to pay the bills.
Customize Your Embrace Pet Insurance Plan
Embrace allows you to choose from a variety of different customizable options which is a nice feature.
Benefit Limit Options
Because policyholders can choose their benefit limit, it can help to lower the monthly premiums. This could be a good choice if you have a dog or cat this is still young.
The benefit limits range from a low of $5,000 to a high of $30,000 online or unlimited via a phone enrollment.
If your dog or cat has any surgery or even incident, you could easily hit that limit with one bill and can make it somewhat limiting.
Healthy Paws, for example, and some other pet insurance providers, have an unlimited benefit schedule.
Choose Your Reimbursement Percentage
Embrace's policies are customized to fit your budget with reimbursement choices ranging from as low as 70% to their top reimbursement of 90%.
You can lower your monthly premiums by choosing a lower reimbursement percentage
If you choose a Wellness program with Embrace, they offer three options: $250, 450 or up to $650 allowance per policy year.
Younger pets (puppies and kittens) require more vet visits their first year, so $650 is a good option for them, an older pet might need the middle or $450 option.  It's a nice addition to have that flexibility in a Wellness program.
Related: 10 Things You Must Know Before You Buy Pet Insurance
Embrace Offers Multiple Deductible Types
Embrace Pet Insurance offers many different annual deductibles from a low of $200 to the highest of $1,000.
Annual deductibles mean that you only have to meet your deductible once per year and is usually our preferred choice.
Policyholders also can save with what is called Embrace's Healthy Pet Deductible.  The program will decrease your annual deductible by $50 if you don't receive a reimbursement that policy year.
Healthy Pet Deductible applies only to accident and illness claims not wellness rewards.
If you want a lower premium, than opt for the higher deductible.
Embrace Pet Insurance
Embrace offers one simple plan that you can personalize to fit your pet's needs and your budget.
How Much Does Embrace Pet Insurance Cost?
Embrace's monthly premium costs are a little more than the other pet insurance companies, but you do get broader coverage with the standard plan. And because of the wider range of options available, you can really budget accordingly and lower your premiums.
The starting monthly premiums for most dogs is approximately $13 and $9 for cats.
And as with all pet insurance companies, the price can be affected by the breed of your pet, where you live and the age of your pet.
Embrace members can get a 5% discount for: military personnel, paying directly from your bank (only available in NY), neutered or spayed pets (only available in NY) and if you enroll more than just one dog or cat.
Embrace Pet Insurance members can get a 10% discount for a multi-pet policy (only 5% available in NY).
Enter your ZIP code below to view companies that have cheap pet insurance rates.
Secured with SHA-256 Encryption
Embrace Pet Insurance vs Healthy Paws and Competitors
Embrace pet insurance is one of Healthy Paws toughest competitors. While Healthy Paws costs less than most for mixed breeds that are under 2 years old, Embrace has competitive policies for older and specific breeds of dogs and cats. 
Here is a list of articles comparing Embrace Pet Insurance vs Healthy Paws and other competition:
Healthy Paws vs. Embrace Pet Insurance
Embrace vs. Petplan Pet Insurance
Nationwide vs. Embrace Pet Insurance
Real Cost Savings from PetFirst Clients
Gidget
PetFirst saved his parents
$2,194
Artemis was a beautiful and friendly cat to all who were willing to pet him. Unfortunately, he developed feline diabetes which required regular vet visits and medications that his Mother could not otherwise afford on her fixed income. Having PetFirst insurance, she called and discussed the problem with a friendly PetFirst agent. To her surprise, she found out that Artemis' ongoing required vet visits and medication would be covered by his PetFirst insurance. Artemis was able to live out the rest of his life with proper medical care and medicines thanks to PetFirst insurance.
Enrollment And Waiting Period
Embrace's waiting periods are 14 days for illnesses and 2 days for accidents in all states.
You can enroll your puppy or kitten at six weeks old with 14 years being the oldest age to enroll.
Orthopedic conditions have a 6 month waiting period but there is an option to reduce this wait to only 2 weeks.
Embrace requires that you take your pet for a visit within the 12 months prior to enrolling or a visit within the 14 day waiting period.
Embrace will automatically renew your policy unless you notify them via e-mail or phone that you wish to make changes or cancel your policy.  If you need to change or modify your plan, email or call them 2 to 4 weeks before the renewal date.
How To File A Claim With Embrace
A claim is really easy to submit.  You just download the claim form from the site or they can mail the form to you.  A staff member at your vet needs to sign it and you should include all the bills and receipts.
Embrace also has the option of direct deposit so you can reimbursed quickly.
Claim forms can be submitted through what is called MyEmbrace, their account on-line.  You can also call them or of have the form faxed to your vet. You can check the status of your claim in your MyEmbrace account.
Wellness claims usually take five business days to process following the receipt of all of the necessary information. Illness and accident claims usually take 10-15 business days to process following the receipt of all of the necessary information.
Embrace Pet Insurance also offers unlimited access to this complimentary service called PawSupport. PawSuuport is their 24/7 pet helpline providing instant, real-time access to veterinary experts.  PetsBest has a similar 24/7 help-line which is always nice to have!
PawSupport helps pet parents with questions about their pet's behavioral changes, possible poisoning, signs of an emergency, and more. WhiskerDocs pet experts offer guidance on when, where, and how to use healthcare resources appropriately (but will not diagnose your pet).
It's a nice addition to have if your pet has an after-hours emergency.
Enter your ZIP code below to view companies that have cheap pet insurance rates.
Secured with SHA-256 Encryption
Embrace Pet Insurance Customer Experience
The average Embrace Pet Insurance customer rated them 4.7 out of 5. 
Here are some Embrace customer reviews:
"Embrace is the Best Plan Out There"
I found out about pet insurance after my dog got sick. I applied to all the major plans, and Embrace was the only one that would cover him with his pre-existing condition.
1-Year-Old Purebred Boxer
San Francisco, CA
"We Love Embrace"
We've gone through a few pet insurance plans for our cat, and the claims we submitted were usually denied. Embrace has covered every claim we've submitted so far.
4-Year-Old Mixed Breed Cat
Houston, TX
Embrace's Philanthropy
Embrace donates $2 to an animal-related charity with every new pet policy, $10 to Woodward Animal Center for every pet that passes and also have a Foster Cat Program to provide temporary housing for cats and kittens in partnership with local rescues and shelters!
FAQ
What is the difference between Embrace's plans?
The scope of coverage is the same for the core Embrace plan, regardless of your premium. Your dog is covered for treatment and care related to accidents, illnesses, and breed-specific conditions.
The big price difference in the premiums comes from differences in the annual limits, deductibles, and the percentage you'll be reimbursed.
Less expensive premiums typically result from choosing lower annual limits, higher deductibles, and lower reimbursement levels. Request a quote and you can play around with the different annual limits, deductibles, and reimbursement levels to see which one results in a premium and coverage level that works best for you.
Is Embrace a better value than other pet insurance plans?
Let's say your vet bill is $1,000 and you have a $200 deductible and a 20 percent co-pay. Companies that apply the co-pay first would charge you 20 percent of $1,000, or $200, and then they would apply your deductible to the remainder.
Embrace applies your annual deductible first to reduce the $1,000 to $800. It would then apply your co-pay, which would now be 20 percent of $800, or $160. Right off the bat, you have saved $40 on this bill alone since your co-pay was $160 instead of $200.
Embrace's discounts can save you even more money, and you can investigate these options when you request a quote.
You can see how Embrace fares to the other pet insurance companies that we reviewed by taking a look at our pet comparison chart.
What are the Wellness program options with Embrace?
If you choose a Wellness program with Embrace, they offer three options: $250, 450, or up to $650 allowance per policy year.  Younger pets (puppies and kittens) require more vet visits their first year, so $650 is a good option for them and older pet might need the middle or $450 option.
What is not covered with Embrace?
Similar to most pet insurance policies, Embrace does not cover:
Routine veterinary care (unless you purchase the wellness program addition)
pre-existing conditions
breeding
pregnancy
injury deliberately by you or any other person residing in your home or from fighting, racing, cruelty, or neglect
cosmetic procedures such as tail docking, ear cropping, and declaw removal unless medically necessary
DNA testing or cloning
stem cell therapy that isn't medically necessary
avian flu
Embrace Pet Insurance
Embrace offers one simple plan that you can personalize to fit your pet's needs and your budget.
We are a free online resource for anyone interested in learning more about pet insurance. Our goal is to be an objective, third-party resource for everything pet insurance related. We update our site regularly, and all content is reviewed by pet insurance experts.