Petplan Pet Insurance Review
Free Car Insurance Comparison
Compare Quotes From Top Companies and Save
Secured with SHA-256 Encryption
UPDATED: Jul 5, 2022
Pet Insurance U receives compensation from the third parties included on this site. This includes payment for clicks from our site to insurance providers' sites and quote requests generated. Our rankings and reviews are not affected by payments from the insurance companies. The compensation we receive allows the site to be free and regularly updated. Our goal is to review every pet insurance provider, but not all companies are listed on the site.
And many of the companies we review do not pay us anything. We simply rate, compare and review their plan because we feel it will be valuable to you. Our reviews are guaranteed to be unbiased, professional and advertising compensation does not influence rankings.
What's New In 2021 For Petplan Pet Insurance
Petplan Insurance provides comprehensive health coverage for dogs and cats. Get the latest facts below.
How Has Covid-19 Affected Petplan Pet Insurance
Petplan responded to the COVID-19 pandemic in a few key ways:
Petplan announced that its cat and dog policies would include coverage of illness related to viruses, including COVID-19.

Petplan provided coverage for virtual visits with veterinarians in the United States and Canada at no extra charge. This included chat, email, phone, text, and video communication.

Petplan further reimbursed boarding costs for subscribers diagnosed with a COVID-19 infection if they had to be hospitalized for four-plus days. Petplan covered boarding fees up to $1,000.
Enter your ZIP code below to view companies that have cheap pet insurance rates.
Secured with SHA-256 Encryption
New Products Or Changes
The primary changes implemented by Petplan in 2020 related to the company's COVID-19 response. However, this isn't the only adaptation Petplan undertook. The pet insurance provider also updated its digital experience for pet parents.
Petplan Pet Insurance In The News
Petplan made headlines in 2020. The pet insurance company was acquired by The Dodo, an animal-centered new site, and is set to be renamed "Fetch by the Dodo."
The company also made headlines for its COVID-related actions, like offering free virtual dog training and establishing a comprehensive coronavirus response plan.
2021 Latest Petplan Pet Insurance Reviews
Petplan has a profile with the Better Business Bureau® under its parent company, Fetch, Incorporated. Customer reviews average 1.06 out of 5 stars. People complain about the lack of responsive customer service and problems canceling their policies. Petplan also reportedly drags out the claims process, delaying when people get paid.
The reviews for Petplan insurance on Yelp are also not great. Here, the insurer has 2.5 out of 5 stars, based on more than 500 reviews. Customers note having difficulties with the automated claims submission process and faulty IT technical systems. The customer service is also deemed insufficient.
On ConsumerAffairs, Petplan earns an overall satisfaction rating of about 3 out of 5 stars, based on more than 250 ratings submitted in the past year. The platform lists a few pros, including that Petplan covers older pets, covers preexisting conditions that are curable, and doesn't mandate in-network visits. One drawback is coverage limitations.
On TrustPilot, Petplan earns 2.5 out of 5 stars, which is considered "poor" by Trustpilot standards. The reviews are mixed, with some users lauding the excellent customer service and others panning it as inadequate.
Enter your ZIP code below to view companies that have cheap pet insurance rates.
Secured with SHA-256 Encryption
The Bottom Line on Petplan Pet Insurance
Petplan earns points for its quick response to the COVID-19 situation in 2020. That said, the reviews regarding Petplan insurance are mixed, so do your research before investing.
You won't pay the cheapest premiums with Petplan pet insurance, but you will get one of the most comprehensive pet insurance policies out there, a policy that could save you more money in the long run.
Petplan ranks high among vets, breeders, and pet owners. Pet parents like Petplan because this company doesn't terminate coverage due to old age, illnesses, or injuries.
We gave Petplan insurance a B, naming it one of the best pet insurance companies. In this Petplan review, we'll explain why.
Need Pet Insurance?
FACT: Pet insurance pays up to 90% of vet bills when your pet is sick or injured!
How PetPlan Pet Insurance Works
Pet plan offers well-rounded, comprehensive coverage and has earned a reputation as one of the best pet insurance providers in the United States.
The company's policies cover illnesses, accidents, hospital visits and even diagnostic tests and alternative therapy treatments.
Veterinary exam fees (which result from illnesses or accidents) are also included which is unusual for pet insurance plans.
Petplan also includes free congenital, hereditary, and genetic coverage with every plan.
Pet Plan Coverage
Petplan covers periodontal disease as well as dental disease in any of the policies you choose.
The insurer has no exclusions for genetic or hereditary conditions and no age limits if you need to enroll older pets.
Hip dysplasia is also covered in all plans which really makes this pet health insurance unique.
After a year, Petplan will even cover some pre-existing conditions if they are curable. And, Petplan covers bilateral conditions making these policies worth it for pets with chronic conditions.
Enter your ZIP code below to view companies that have cheap pet insurance rates.
Secured with SHA-256 Encryption
Pet Plan's Other Conditions & Treatments
Petplan, like the other top pet insurance companies, offers treatment for chronic conditions like allergies, cancer, and diabetes.
They also include coverage for the following:
Diagnostic testing
Hospital & emergency care visits
Hospitalization
Prescription medications
Specialty Care Including:
Surgery
Oncology
Cardiology
Ophthalmology
Dermatology
Neurology
Any Imaging Including:
These things are ALL covered!
Alternative Care
Alternative care is becoming increasingly popular, particularly in senior pets.
Petplan is one company that will cover alternative therapies in all their plans without an extra charge.
Alternative treatments include:
Acupuncture
Chiropractic care
Physical therapy
Hydrotherapy
PetPlan Pet Insurance Benefit Limits
Petplan lets you choose your annual benefit limits which can help lower monthly premiums.
Pet plan's annual limits start at $2,500 and climb all the way to unlimited.
With no annual limits, per condition or lifetime, your dog or cat could have continual coverage for the duration of all injuries and illnesses — even chronic conditions such as cancer or diabetes.
Related: 10 Things You Must Know Before You Buy Pet Insurance
This really makes Petplan stand out. Most pet insurance companies have annual limits, and some of them are very low.
Of course, these higher benefit levels require higher monthly premiums.
Enter your ZIP code below to view companies that have cheap pet insurance rates.
Secured with SHA-256 Encryption
PetPlan Reimbursement Method
In case you didn't know, pet insurance, in general, does not pay your vet directly.
Instead, you'll pay the vet and then file a claim so your insurer can reimburse you.
You can choose to be reimbursed 70%, 80%, or even 90% of your vet bill. Most leading pet insurers, including Healthy Paws and Nationwide, offer this same choice.
The only provider that we reviewed that offers a 100% reimbursement is Figo.
The higher the reimbursement level, the higher the monthly premiums.
For example, if you choose the 80% reimbursement model, you will pay 20% of your total bill after your deductible is reached. (In human health insurance terms, your 20% would be called your copay.)
And, like all the other top pet insurance providers, Petplan pays you back on the actual medical bill and not what some providers call "usual and customary' costs.
Real Cost Savings from PetFirst Clients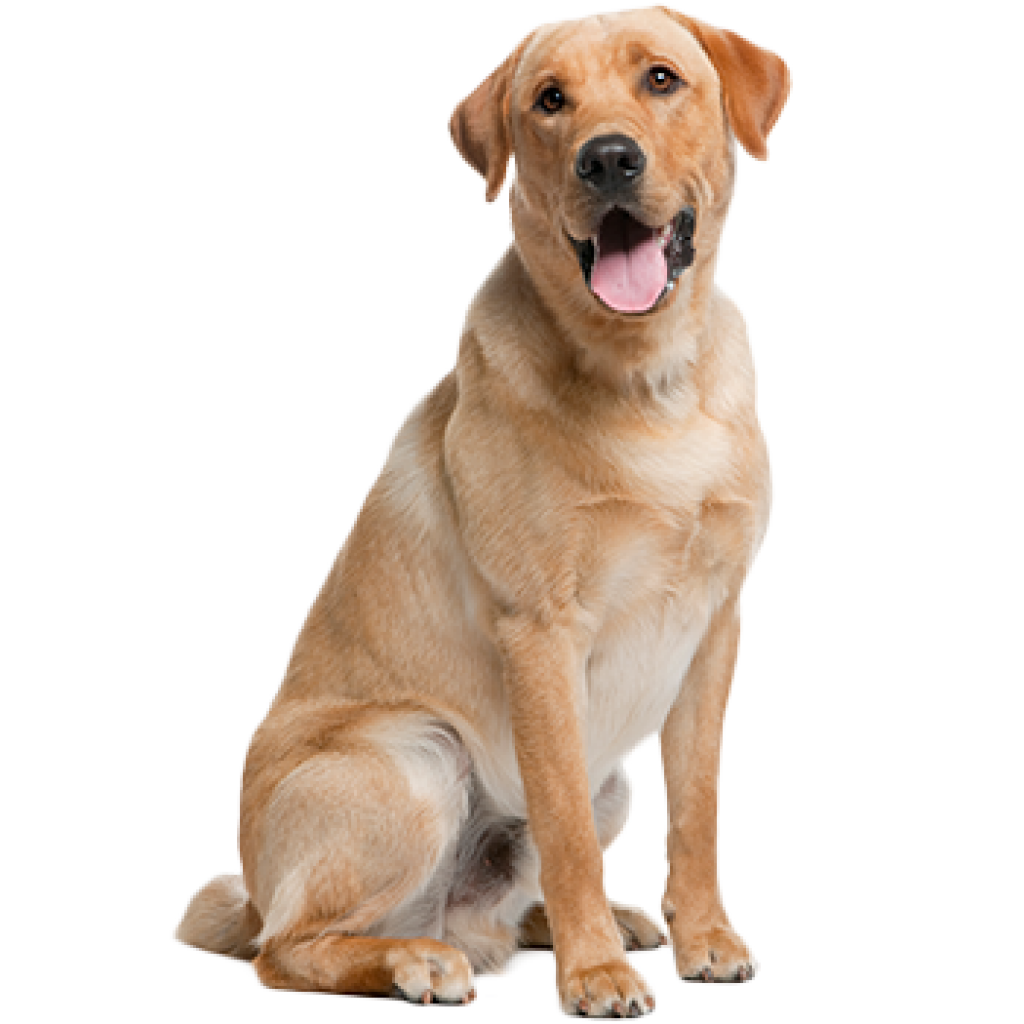 Luna
PetFirst saved his parents
$6,712
A happy energetic Luna one morning couldn't hold her food down. After months of multiple costly vet visits to specialists and an endoscopy, the problem was discovered and fixed. Luna put 22 pounds back on in no time and her parents were grateful for having PetFirst by their side to pay the bills.
Pet Plan Deductible Types
Pet plan sets itself apart in the way it offers deductibles.
Pet owners can choose between a per incident deductible or the preferred annual deductible.
On top of that, you can choose the amount of your deductible. The deductibles start at $100 and you can pick up to $2,500 and can be increased on $50 increments.
This gives you the most control over the plan in helping it meet your financial needs.
If you choose the per-incident plan, this means that if your pet has two veterinary visits for the same injury or illness within the policy year, you will pay the deductible for your policy only once for this condition even if you file three claims for the same condition.
This can be helpful for a dog or cat that has cancer or a serious injury or illness.
Pet plan also offers annual deductible which means you just pay the deductible one time each year and it doesn't matter whether your insurance coverage is reimbursing for an illness or an accident.
Other top providers like Embrace operate on an annual deductible. If you choose the higher deductible, you will have a lower monthly premium.
How Much Does PetPlan Pet Insurance Cost?
Petplan has pricing that is similar to other pet insurance companies with comparable plans. Petplan also offers discounts if you register online, service pets and members of the military.
You can also get a 5% discount just for enrolling online.
The average starting monthly rate is $29 for dog insurance and $18 for cat insurance.
Further discounts are available through Wag-worthy. Veterinary professionals get a 10% professional discount when enrolling online.
Enter your ZIP code below to view companies that have cheap pet insurance rates.
Secured with SHA-256 Encryption
PetPlan vs Healthy Paws Pet Insurance Costs And Other Competitors
PetPlan has some competitive rates for some breeds of dogs and cats. Healthy Paws has the best rates for younger crossbreed and mixed breed pets.
We have put together multiple articles comparing PetPlan to their competitors:
Pets Best vs Pet Plan Pet Insurance
Petplan vs PetFirst Pet Insurance
Petplan vs Healthy Paws Pet Insurance
Embrace vs Petplan Pet Insurance
How To File A Claim with Pet Plan
Petplan states that claims payout usually happens within a timeframe of 30 days.
Payouts can arrive faster, from 5 to 14 days, if your claim is accepted right away, but 30 days is the longest it would take.
Claims are filed easily and quickly either online or from the Pet plan Claims App that you can do easily form your phone.
Just log in and hit the new file claim button and send all the appropriate information and it's completed!
Or just print the claim form and then mail, fax, or email it in within 90 days of the vet visit.
Petplan also has Telehealth Help which offers advice by telephone for basic care or even after-hour emergencies.
Enrollment and Waiting Period
Petplan allows enrollment for dogs and cats as young as six weeks old.
Petplan doesn't have an upper age limit so older dogs and cats get covered with a new policy as well.
Accident coverage begins 5 days after enrollment and illnesses are covered after 15 days, which is a pretty standard waiting period for pet insurance.
Medical records are not required for enrollment. Based on your pet's medical history, records may be requested if your pet is taking medication, recently injured or you are re-enrolling your pet with Petplan policy after there has been a break in coverage.
There is a 6-month waiting period on cruciate ligaments and patella conditions and typical of most plans.
Real Cost Savings from PetFirst Clients
Gidget
PetFirst saved his parents
$2,194
Artemis was a beautiful and friendly cat to all who were willing to pet him. Unfortunately, he developed feline diabetes which required regular vet visits and medications that his Mother could not otherwise afford on her fixed income. Having PetFirst insurance, she called and discussed the problem with a friendly PetFirst agent. To her surprise, she found out that Artemis' ongoing required vet visits and medication would be covered by his PetFirst insurance. Artemis was able to live out the rest of his life with proper medical care and medicines thanks to PetFirst insurance.
Enter your ZIP code below to view companies that have cheap pet insurance rates.
Secured with SHA-256 Encryption
Petplanthropy
Petplanthopy, the insurer's corporate philanthropy division, makes quarterly financial contributions to partner shelters, rescues and humane societies across North America which is always nice to know when you're purchasing a policy.
For all new members, Pet plan makes a generous donation to the Best Friends Animal Society® Save Them All® campaign to help adoptable pets find their forever homes.
And for every Petplan dog or cat that passes away, Petplan will make a $15 donation to Morris Animal Foundation in their honor.
PetPlan FAQ
Why should I choose Petplan?
Recommendations do matter – and Petplan is highly recommended by veterinarians, fellow pet owners, and breeders of pedigreed pets based on the quality of care that is offered to the pets under their care.
How reliable is Pet plan?
Petplan has 40 years of experience behind its name and reputation. It is also backed by a leading global underwriter, Allianz, the world's largest property and casualty insurer.
What does Petplan cover?
Truly comprehensive coverage for your pet is one of the most important features of the Pet plan policies.
This policy reimburses your expenses for illness or injury and also provides complete coverage for congenital or hereditary diseases in your pet with no exclusions or hidden limits.
What other specific items are covered with Pet plan?
Laboratory and diagnostic testing, dental care and root canal therapy, high-value specialty treatments such as surgery, cancer treatment, cardiology, ophthalmology, dermatology, neurology, a full range of scans including MRI and CAT scans, and aftercare in the form of rehabilitation are all offered with Petplan.
How is Petplan any different from the other pet insurance companies?
There are no additional surcharges for the coverage of non-routine veterinary exam fees (including ER visits and veterinary specialists), congenital or hereditary diseases, comprehensive dental coverage-including periodontal disease or alternative therapies.
Once your policy is in force, chronic conditions are also covered for the life of your pet as long as the policy is kept current.
Petplan also offers support 24/7 through their call center as well as online chat, and they have fast and paperless claims process with a free app for iOS and Android users (just take a picture of your invoice and you've submitted a claim!).
They also have an A+ BBB rating and have rated over 9 out of 10 since 2008 on an independent review site.
What else does Pet plan cover that other companies do not?
Non-routine exam fees are covered as standard with Petplan.
This could be like a separate deductible each time you visit the vet (including the ER or a veterinary specialist!).
Alternative, rehabilitation and holistic health treatments are considered standard items as well.
Prescription medications, even nutraceuticals and herbal supplements, are covered.
In addition, the dental coverage, including periodontal disease, is covered as standard. According to the American Veterinary Dental College, most drugs and cats over the age of 3 have clinical evidence of periodontal disease.
You can also take a look at our comparison chart to see how Pet plan compares to the other pet insurance companies such as Trupanion, Figo, and PetFirst.
How does Petplan handle deductibles and co-payments?
The pet owner has a range deductibles and co-payment options to choose from when they purchase a Petplan policy.
You can choose to be reimbursed up to 70, 80, or 90% depending on your pet's needs and your personal circumstances. You could choose a deductible as low as $100 and up to $2,500; you can also choose an annual deductible or a per-condition/per year deductible.
These options allow you to customize your policy to fit your budget.
How does Petplan deal with pre-existing conditions in my pet?
If your pet already has an illness or condition or is showing clear symptoms of developing an illness or condition, then may be precluded from purchasing Petplan.
However, if the condition is treatable and curable, the pet may be insured at a later date following a specified waiting period.
What do other review focused companies say?
Looking for even more perspectives? Smart move!
Look for some other Petplan reviews and opinions. For example, Consumers Advocate has an alternative review of Petplan pet insurance.
Also, before buying any policy, read the fine print to make sure you understand how the coverage options work. A lot of bad reviews stem from policyholders who didn't know what to expect from their pet insurance policy.
How can you get in touch with Pet plan?
Their customer service representatives are available to help you and answer all your questions at 1-800-241-8141. You can also find contact forms at gopetplan.com.
Do you have to take your pet to the vet before signing up with Petplan?
If you haven't taken your pet for an annual check-up for two months prior to signing up with Petplan, you are then required to take your pet to the vet within the first month of signing up.
Petplan Customer Reviews
Average customer review: 4/5
"Petplan is a life saver"
Petplan was a life saver and paid 90% of my adopted dog Bear's accident & sickness bills. Thanks Petplan for helping me pay Bear's bills.
[star rating="5″]
Pet Parent of Bear
Morrisville, PA
"Pet plan paid $6,800 of a $7,000 bill"
Max had his Gallbladder removed and the vet bill was over $7,000. Pet plan covered $6,800 of it and we were only out of pocket $200.
[star rating="5″]
Pet Parent of Max
Murrieta, CA[/vc_column_text][wpsm_titlebox title="Petplan Highlights" style="3″]
American Animal Hospital Association's Member Values Program Provider
Exclusive pet insurance provider for members of AARP
Every pet is covered for life. No exceptions.
Make sure to get a quote from Petplan to see if they are the right pet insurance company for you and your pet.
References
Other articles you may find helpful: 
Is Exotic Pet Insurance Necessary? 
The Best Pet Insurance By State 
Fun Facts, Dog FAQ, And Unsolicited Dog Advice
5 Training Commands to Save Your Dog's Life
The Ultimate Guide to Safe Foods for Dogs
You may find helpful one of our other Best Pet Insurance Reviews which include over 35 top insurers compared with cheap and affordable pet insurance and discounted mixed breed pet insurance. 
Enter your ZIP code below to view companies that have cheap pet insurance rates.
Secured with SHA-256 Encryption
We are a free online resource for anyone interested in learning more about pet insurance. Our goal is to be an objective, third-party resource for everything pet insurance related. We update our site regularly, and all content is reviewed by pet insurance experts.