Our team has researched the coverage, cost, and customer satisfaction scores of the nation's top pet insurance providers.
Healthy Paws Pet Insurance received our award for The Best Plan for 2021 and customers agree: from Yelp to the Better Business Bureau, Healthy Paws reviews are higher than any other pet insurance plan.
If your interested in learning more about Healthy Paws, our complete review has all the information you need.
Table of Contents:
Need Pet Insurance?
FACT: Pet insurance pays up to 90% of vet bills when your pet is sick or injured!
Healthy Paws Pet Insurance
Healthy Paws is the only pet insurance company that provides unlimited lifetime benefits with an annual deductible. This means that there is no limit on the number of claims you can file, and no cap on reimbursements. Your pet is covered for any accident or illness, for life. Period.
Their policies cover all accidents and illnesses, and there are no restrictions for hereditary or congenital conditions, including cancer. Healthy Paws automatically reimburses congenital and hereditary condition diagnosis and treatment, with no hassle. It's another important reason why Healthy Paws plans are the best.
Healthy Paws is Rated #1
Healthy Paws was the #1 pet insurance provider in 2017, 2018, and 2019.
The average customer rating is 9.8 out of 10.
Healthy Paws Yelp: 4.5 out of 5 stars from 252 pet parents
Better Business Bureau: A+ consumer grade
Trustpilot: 9.7 out of 10 from 155 Healthy Paws reviews
Healthy Paws
Rated #1
Unlimited Benefits
No Restrictions for Hereditary/Congenital Conditions
Related: 10 Things You Must Know Before You Buy Pet Insurance
What's Covered with Healthy Paws?
With Healthy Paws, you can go to any licensed veterinarian that you choose. This includes specialists and emergency animal hospitals.
90 % of your veterinary bill is covered with every plan and is based on actual costs.
Healthy Paws Pet Insurance covers the following:
Accidents, Illnesses & Cancer
Diagnostic Treatment
Hereditary, Congenital, & Chronic Conditions
X-Rays, Blood Tests, Ultrasounds
Surgery & Hospitalization
Prescription Medications
Emergency & Specialty Care
Alternative Treatments
Alternative Therapy
Healthy Paws' coverage also includes services like advanced testing, surgeries, prescription medications, as well as alternative therapies such as:
Acupuncture
Hydrotherapy
Chiropractic care
Alternative therapies can provide that extra care for injured pets or older cats and dogs. They are known to be very helpful for:
Degenerative spine issues
Neurologic disc problems
Hip dysplasia
Cruciate ligament injuries
Healthy Paws policies cover expensive congenital and hereditary conditions, like hip dysplasia and heart defects. Other plans often exclude these from coverage or "include" them in their plans but deny claims after a pet parent has spent thousands in vet bills.
Healthy Paws Covers Costly Treatments
Healthy Paws coverage also includes:
Chronic conditions
Ear infections
Allergies
Cancer
These are ongoing and costly, but Healthy Paws will never deny a claim for treatment.
When your pet visits the vet for an accident or illness, Healthy Paws pet insurance pays for diagnostic treatment, testing, and prescription medications. If your pet requires surgery, they cover surgery and hospitalization. Puppy stepped on a bee? Emergency visits are included as well.
Additionally, if your pet needs specialist care for an illness like cancer, Healthy Paws coverage is there for that too.
Real Cost Savings from Nationwide Clients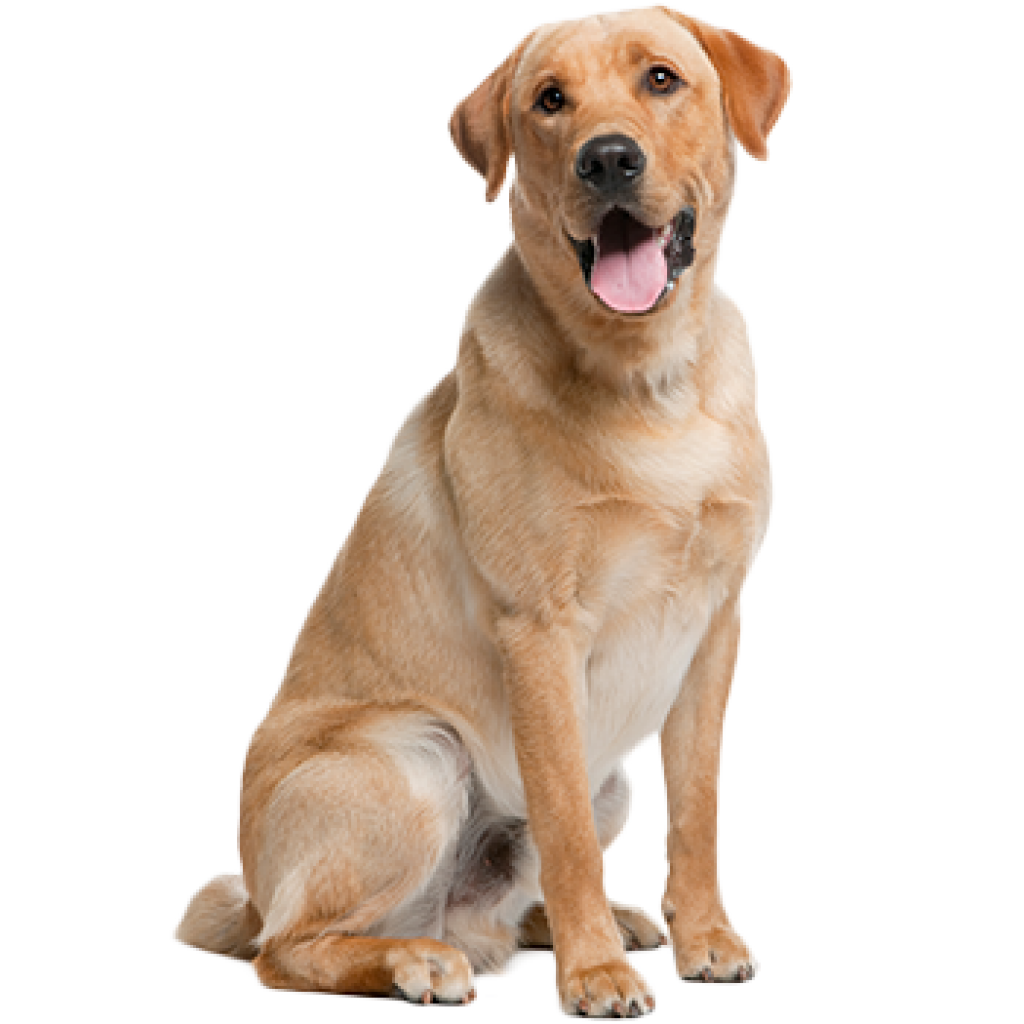 Senta
Nationwide insurance saved his parents
$6,609
Senta got a bone disease called hypertrophic osteodystrophy. Therapy and drug treatment cost $7,770. Senta is now back to his playful self.
Healthy Paws Offers Unlimited Benefits
Very few insurers offer no limits or caps on their policies, but this is one of the features that sets Healthy Paws apart.
Also, other pet insurance providers will only offer unlimited benefits on a Cadillac level policy. This is not true with Healthy Paws who offers the no limits benefit on their standard plan.
Some providers, like Embrace, only offer benefits up to $15,000 which can be limiting if your pet needs serious treatment as it is not uncommon for a medical bill to be as high as $20,000.
As with other pet insurance plans, they will pay the entire bill, no matter the cost, as long as the condition is not pre-existing.  At the facility or doctor of your choice.
Healthy Paws Reimbursement Is Based On The Actual Vet Bill
An important distinction between Healthy Paws and other providers is the reimbursement method.
Healthy Paws reimbursement is based on the actual veterinary bill. Some plans reimburse you according to a benefit schedule or "usual and customary" vet costs, which is usually based on the national average cost.
Let's say you paid a $500 vet bill to treat your dog's ear infection:
Your pet insurance reimburses according to a benefit schedule
The benefit schedule indicates that $300 is "usual and customary" to treat a dog ear infection
You chose 90% reimbursement when you enrolled, so your pet insurance will reimburse you 90% of $300, so $270. But you paid $500. That's almost half of your out of pocket cost!
With Healthy Paws coverage, you would be reimbursed based on the $500 vet bill: 90% x $500= $450. Now that's more like it! Makes sense why Healthy Paws insurance reviews are the best, right?
Related: 10 Things You Must Know Before You Buy Pet Insurance
How Much Does Healthy Paws Pet Insurance Cost?
When you look at the benefits of no limits, deductibles, and a customized payout percentage, Healthy Paws plans are well priced.
The company also offers a variety of different discounts, including special rates for members of AARP, AAA, Costco and more!
Some of the other groups that they give a 10% lifetime discount are the following:
Animal Welfare Volunteers
Association or Alumni Organizations
Membership groups such as AAA, AARP, and Costco
Military service.
Employer-sponsored plans enjoy a lifetime discount of 15 %.
The average starting premium for dogs is $32.80 and for cats is $17.19.  Of course, it depends on other variables such as your dog or cat's age, where you live and the breed.  And, which policy you choose.
Save with Our Healthy Paws Promo Code!
We want your pet to have the best health insurance, so we've partnered with Healthy Paws to offer you a 10% discount on your monthly premium, for as long as you have the plan!
To redeem your Healthy Paws pet insurance promo code, click on any of the buttons on this page. The discount will automatically apply at checkout when you enroll for a new Healthy Paws policy.
Healthy Paws
Receive a 10% discount on your monthly premium with Healthy Paws.
Annual Deductible
Annual deductibles mean that you only have to meet your deductible once per year.
Other plans have per-condition deductibles, so you have to meet your deductible each time your pet has an accident or gets sick. This ia s huge cost savings for you, and just one of the reasons that Healthy Paws pet insurance reviews are the best, 4 years in a row.
Healthy Paws give you the option to choose from multiple deductibles. This gives you a level of customization to your specific financial needs.  Deductibles can be
Just like other insurance, the higher your deductible the lower your monthly premiums.  It just depends on your needs and what you anticipate for your dog or cat in the coming year.
Enrollment & Claims Process
Pets eight weeks and older are eligible for coverage, while 13 years old is the upper age of coverage.
Healthy Paws has two waiting periods with their policies:
15 days for accidents and illnesses
12 months for hip dysplasia
Healthy Paws pet insurance requires a full physical exam of your pet by a licensed veterinarian in order to be eligible for coverage.
No additional diagnostic testing such as x-rays or blood work is required. The timeline of this exam will depend on your pet's age at the time of enrollment.
For pets younger than 6 you'll have to provide documentation of a complete physical within the last 12 months. Pets older than 6 must have had a complete examination within the last 30 days.
Healthy Paws does not require any medical records or proof of enrollment exam before submitting your first claim. When you file your first claim, they will then need a copy of your pet's full medical history, including documentation of the enrollment exam.
Real Cost Savings from Nationwide Clients
Max
Nationwide insurance saved his parents
$6,432
Max had a urinary blockage that required surgery. After medication and a few follow-up visits, he recovered well and is now doing great!
The Claims Process with Healthy Paws is Fully Automated!
Healthy Paws is one of the only pet insurance companies to fully automate its claims process online.
To file a claim, you simply visit the claims portal website or download the app on your smartphone. They have a high claims approval rating and fast turnaround time for reimbursements.
Healthy Paws pet insurance is the most reliable partner to help you pay for your pet's health care.
Healthy Paws Customer Reviews
According to customer reviews of Healthy Paws pet insurance, 9 out of 10 pet owners who purchase a policy are very satisfied with their coverage and with the customer service.
Among the large volume of reviews of Healthy Paws, here are a few typical reviews:
"Healthy Paws is the best pet insurance, hands down."
Healthy Paws has been amazing to have for my two-year-old puppy, who has had his share of medical mishaps. The peace of mind I have knowing that my dog is protected is wonderful, and I recommend Healthy Paws to every pet parent I meet. One of the best decisions I've ever made for my dog.

"Wonderful Pet Insurance."
I've never reviewed any insurance company before. But Healthy Paws has been so good to my accident-prone German Shepherd that I had to write this. They respond to claims immediately and pay everything as promised. Such a relief dealing with a company who treats my dog's health as the highest priority.

"Healthy Paws took great care of my Golden Retriever."
Everything from the conduct of the attendants to the review and processing of customers' information is handled with professionalism and a minimum of hassles.

"Thank you, Healthy Paws, for coming through for my puppy's emergency."
Healthy Paws pet insurance has been recognized over and over as the very best. It offers extensive coverage, with unlimited benefits for your pet's lifetime, unlike just about every other pet insurance provider.

"Healthy Paws was a breeze to set up and easier to deal with for claims."
Healthy Paws' app, website, and email and phone support make it easy to access profiles and to receive the help you need with your policy and your claims. Thanks to the company's flexible hours, there are also plenty of opportunities to get in touch with their representatives. The one drawback seems to be that the mobile app is only available to Apple users.

"Reimbursement for my Dachshund's $3400 surgery took just 3 weeks."
The process of filing a claim couldn't be easier. Either fill out the short, easily accessible form, take a snapshot of the invoices and submit them through the app, or alternatively send scans of the invoices through email. After that, the claims are processed as quickly as possible.

"Their policies are easy to understand and coverage is flexible."
The fact that the reimbursement level and deductibles can be adjusted to meet individual preferences is a big advantage; with Healthy Paws, flexibility is a given.

Compare Healthy Paws vs Other Pet Insurance Providers
| | | | | | |
| --- | --- | --- | --- | --- | --- |
| Customer Rating | 9.8 | 7.9 | 9.1 | 8.7 | 7.6 |
| Unlimited Lifetime Benefits | Yes | No | No | No | No |
| Covers All Illnesses & Accidents | Yes | No | Yes | No | Yes |
| Covers All Genetic Conditions | Yes | No | Yes | No | Yes |
| Includes Alternative Therapies | Yes | No | Yes | No | Yes |
| Type of Deductible | Annual | Annual | Annual | Annual | Per Incident |
| Financial Stability Rating | A+ | A | A+ | A- | A+ |
Healthy Paws Gives Back
A portion of your monthly premium benefits their Foundation, which donates a significant portion of the company's profits to provide medical care for homeless pets.
Steve Siadek, the company's founder, spoke with us for almost an hour to answer all of our questions about Healthy Paws.
Prior to founding the company, Steve managed a no-kill animal shelter.
His energy and compassion for helping animals is reflected in the outstanding Healthy Paws reviews from customers and veterinarians.
Healthy Paws
Rated #1
Unlimited Benefits
No Restrictions for Hereditary/Congenital Conditions
FAQ
Where Do I Find Healthy Paws Promo Codes And Discounts?
There are several ways to save, including discounts for AAA members, friends, and family of existing members, and multiple pet savings. We offer a Healthy Paws promo code link that gives you 10% off the cost of your policy for as long as you have it!
What Does Healthy Paws Cover?
Any illness, accident, or injury is covered by Healthy Paws insurance. Surgery, hospital visits, medications, blood tests, x-rays, and other life-saving medical treatments are all paid for with Healthy Paws coverage.
Are There Any Types Of Limits On Coverage?
Healthy Paws pet insurance reviews are highest because there are no annual or lifetime limits on coverage. You can submit unlimited claims for any dollar amount, as long as your pet is enrolled. Like all pet insurance companies, Healthy Paws does not cover pre-existing conditions.
Are Hereditary And Congenital Conditions Covered?
Congenital conditions are birth defects and hereditary conditions passed down from your pet's parents. These conditions can be expensive and difficult to treat, and may not show up until your pet is into adulthood. Healthy Paws coverage has no restrictions on congenital and hereditary health coverage. There is a standard 365 day waiting period for hip dysplasia.
What Is Not Covered with Healthy Paws?
Healthy Paws policies don't cover routine care and regular veterinarian visits. Flea prevention, heartworm treatment, dental care, and behavioral modification are examples of excluded treatments. Excluding preventative care keeps the cost of insurance low, and cost is just one of the reasons why Healthy Paws reviews are consistently the best.
How Does My Pet Qualify For Coverage?
If your pet is under six years old, a copy of its most recent veterinary visit is all that is required. For pets six years and older, a veterinary examination performed during the past 30 days will be needed. If you don't have the necessary veterinary records, you will need to have your pet examined before being approved for coverage.
How Do I Contact Healthy Paws?
For claims, you can email [email protected] or fax: (888) 228-4129. You can send a letter or submit your claim by mail at Healthy Paws Pet Insurance, P.O. Box 50034, Bellevue, WA 98015.
How Long Is The Waiting Period?
Your coverage begins at 12:01 a.m. on the day after enrollment. For accidents and illnesses, the waiting period is 15 days after you enroll. For pets younger than six years old, there is an additional 12 month waiting period for hip dysplasia.
How Do I Cancel My Coverage?
You may cancel your policy anytime by calling customer service at 1-855-898-8991.
How Do I Get A Quote?
Instantly get your free pet insurance quote from Healthy Paws and you'll also activate an instant lifetime discount if you choose to enroll.
Does Healthy Paws Have An App?
Yes, Healthy Paws offers a free mobile app that lets you submit claims, update photos, update billing information, check the status of claims and review your policy. You can download the Healthy Paws App for iOS or get it on Google Play.
What About Customer Complaints?
Healthy Paws reviews from real customers are mostly singing their praise. However, we did find a few negative Healthy Paws reviews. On Rip Off Report, one customer had trouble canceling his policy.
Other customers complained about conditions not being covered or reimbursements being refused because they were pre-existing.
What Do Other Review Focused Companies Say?
Looking for even more perspectives? Smart move!
Don't just take our word for it, check out the well-regarded company, Consumers Advocate, for an alternative review of Healthy Paws pet insurance.
Other articles you may find helpful: 
Is Exotic Pet Insurance Necessary? 
The Best Pet Insurance By State 
Fun Facts, Dog FAQ's, And Unsolicited Dog Advice
5 Training Commands to Save Your Dog's Life
The Ultimate Guide to Safe Foods for Dogs
You may find helpful one of our other Best Pet Insurance Reviews which include over 35 top insurers compared with cheap and affordable pet insurance and discounted mixed breed pet insurance.